Utilising our groundworks experience, DPS Construction Services can undertake a wide range of Drainage Works in Bristol, Bath, Chippenham and Trowbridge, and we have a reputation for carrying out professional yet affordable projects in the area. We are able to provide and assist our clients with a wide range of drainage laying services, whether they are commercial, industrial or domestic properties.
If you would like more information regarding drainage works for South Gloucestershire, Gloucestershire, Bristol, Bath and the surrounding areas then please don't hesitate to give us a call on 01454 294067 or contact us directly through the Contact section. An experienced member of staff will be available to assist you.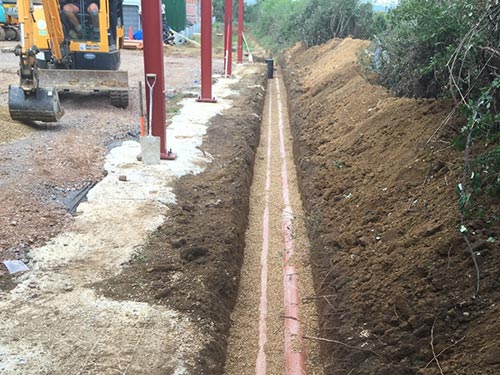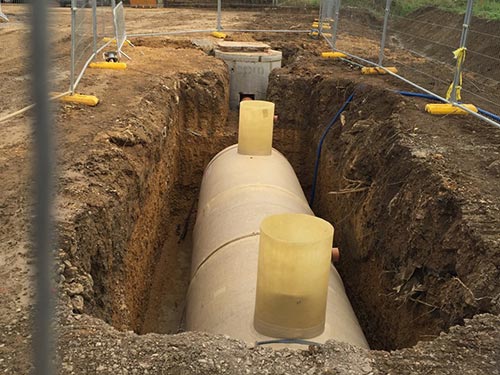 Ducting
– We lay all kinds of service ducts
Land Drainage – We offer a range of Land Drainage Solutions from Field Drainage to Garden Drainage. If your land is holding water then we have the solution.
House/Property Drainage – Bristol and Bath – From repairs to sewers and sewerage connections to drainage channels and full site laying drainage systems, we cover all aspects of Property Drainage from New Build to old Drainage Systems.
Industrial Drainage
– We undertake all Drainage Packages from the Construction/Civil Engineering Sector.
Tank Installation – We can install a variety of tanks to help with drainage in Bristol and the surrounding area, including Septic Tanks, Oil Separator Tanks, Sewage/Drainage Pumps and Tanks, and 'Soak Away' systems.
If you are based in Bristol, Bath, Trowbridge or Chippenham we can provide a free quote for your drainage requirements.